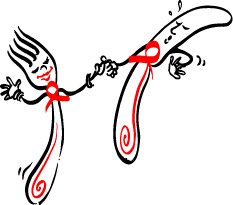 Dining With Friends
Dining with Friends is a fun and innovative event that raises money for the AIDS Action Coalition. Volunteers help by throwing dinner parties - either individually or collectively - during the month leading up to a themed dessert reception party.
From sit-down dinners to large cocktail buffets to backyard barbecues, the menu and style of dinner is at the host's discretion. A minimum of $50 is donated by each dinner guest, at each party, which includes admission to the dessert reception.
In past years attendance has surpassed 700 guests making it one of the biggest and best fundraisers in the southeast. Held annually the dessert reception features sweet treats and a silent auction. Goods from local businesses, donated vacation trips, and art pieces from local and regional artists are available.
Tickets are available in advance at www.diningwithfriends.org."
Follow Dining with Friends on Facebook!