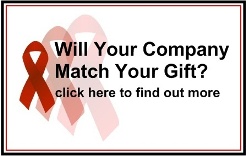 A variety of giving opportunities are available to anyone interested in helping the AIDS Action Coalition. All gifts large and small are gratefully accepted and individually acknowledged.
In-Kind, cash, wills or bequests, appreciated stock, life insurance, real estate and other planned giving are options to support AAC and its different programs.
Sending a check or money order to AIDS Action Coalition is often the type of gift that comes to mind for most donors. Credit card donations are also accepted. If mailing a donation, please forward your gift to:
The Development Department
AIDS Action Coalition
PO Box 2409
Huntsville, AL 35804
You can also give online through our secure site by clicking one of the links below.